History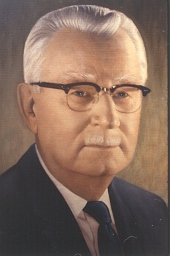 Scholer Corporation has been providing design, planning and engineering services to educational, institutional and faith-based clientele throughout Indiana for more than 95 years. Founded in 1925, Scholer Corporation was first known by its namesake, Walter Scholer, Sr. In 1945 Scholer partnered with his son, Walter Scholer, Jr., and the firm name was changed to Walter Scholer and Associates. The firm incorporated in 1963 and became known as Scholer Corporation in 1988.
Since our founding, Scholer Corporation has partnered with countless local and state institutions to meet the needs of communities throughout Indiana. Whether the needs have been educational, institutional, community and cultural or faith-based, our tremendous breadth of experience and expertise in virtually all areas of facility planning and design has resulted in consistent, overwhelming success in exceeding our clients' needs, goals and expectations.
Services
In addition to a professional staff of architects and mechanical engineers, Scholer Corporation has longstanding professional relationships with and relies upon the proven expertise of a number of consultants who specialize in the fields of civil, structural, plumbing and electrical engineering as well as interior design, landscape architecture and liturgical design. The combined talents of our respective organizations allows us to offer a large number of professional services, including:
Architectural Design
Civil/ Site Engineering
Needs Assessment/ Planning
Heating, Ventilating and Air Conditioning
Master Planning
Plumbing and Piping Systems
Programming
Functional Programming
Electrical Power and Distribution Systems
Building System and Product Research
Lighting Design and Engineering
Project Specifications
Communications and Control Systems
Construction Administration
Landscape Architecture
Liturgical Design
Historic Restoration
Space Planning
Adaptive Reuse
Interior Design
Site Selection and Evaluation
Furniture Selection/ Specification
Land Use
Graphic/ Signage Systems
People
Scholer Corporation is formed around the leadership of three principals:
Steve Gloyeske AIA, LEED AP BD+C

President/Administrative Principal

Mr. Gloyeske has more than 36 years of professional experience. With Scholer Corporation since 1986, he has been responsible for the design and construction of numerous religious, institutional, educational and healthcare projects. A LEED accredited professional, Mr. Gloyeske travels frequently giving presentations on the topics of "Green Building" and the LEED Certification Process.

Stephen Goffinet AIA

Vice President/Principal Architect

Mr. Goffinet has more than 40 years of professional experience. As Principal Architect, he has been responsible for leading the planning, programming, design and construction efforts for numerous institutional, religious and educational projects. His background includes extensive expertise in project management, design, specifications, cost management, quality control and all aspects of construction administration.

Tom Yee PE

Vice President/Chief Mechanical Engineer

Mr. Yee has 40 years of professional experience and has been responsible for the design of the mechanical systems for numerous educational, institutional and faith_based projects throughout Indiana.